Do you love to listen to music, but the noise around you often distracts you from your tunes? If yes, then investing in noise-canceling headphones can be a great idea. These headphones are perfect for people who like to block out distractions around the home or office and want to be more immersed in their favorite tunes. However, with so many options in the market, it can be quite perplexing to choose the right pair of headphones that meet your needs and budget.
To help you, we have curated a list of the best noise-canceling headphones for 2023. When choosing the best noise-canceling headphones, wireless Bluetooth connectivity is a logical choice as it provides the freedom of no wires. Most ANC headphones include microphones to cancel out external sound and allow for chatting with friends and family or video meetings.
The two most important things to consider are whether having different levels of ANC is important to you or whether you want an over-ear or in-ear pair. Some pairs allow you to switch ANC on or off, while other models give you greater flexibility and the ability to adjust the intensity of the noise cancellation effect based on the scenario you are using them in. The best noise-canceling over-ears tend to isolate you substantially, while the effect is noticeable but generally less severe in earbuds.
Without further ado, here are our top picks for the best noise-canceling headphones of 2023:
| | | | | | | | |
| --- | --- | --- | --- | --- | --- | --- | --- |
| Product | Bluetooth | Acoustic Design | Weight | Frequency Response | Drivers | Battery Life | |
| Sony WH1000XM5 | Yes | Closed | 250g | 4Hz to 40kHz | 30mm | 30 hours | Yes, charging |
| Sony WH1000XM4 | Yes | Closed | 253g | 4Hz to 40kHz | 1.57inch dome type | 30 hours | Yes, charging |
| Sony WH1000XM3 | Yes | Closed | 254g | 4Hz to 40kHz | 40mm dual-layered diaphragm / dynamic | 30 hours | Yes, charging |
| Sennheiser Momentum 4 Wireless | Yes | Closed | 293g | 6 Hz to 22 kHz | 42mm diameter | 60 hours | Yes, charging |
| Bose Noise Cancelling Headphones 700 | Yes | Closed | 25g | N/A | N/A | 20 hours | Yes, charging |
| Shure AONIC 50 | Yes | Closed | 334g | N/A | 50mm dynamic | 20 hours | Yes, charging |
| Bang & Olufsen Beoplay H95 | Yes | Closed | 322g | 20Hz to 22kHz | Two titanium drivers | 50 hours (38 hours with ANC on) | Yes, charging |
| Jabra Elite 85H | Yes | Closed | 294g | 10Hz to 20kHz | 40mm dynamic | 36 hours | Yes, charging |
| Apple AirPods Max | Yes (AAC) | Closed | 350g | N/A | 40mm dynamic | 20 hours | Yes, charging |
| JBL Tune 750BTNC | Yes | Closed | 220g | 20Hz to 20kHz | 40mm | 15-22 hours | Yes, charging |
| Panasonic RZ-S500W | Yes (Bluetooth version 5.0, AAC, SBC) | Closed | 45g | N/A | N/A | 6.5 hours (earbuds), 13 hours (case) | Yes, charging and listening |
| Focal Bathys | Yes (Bluetooth version: aptX Adaptive, aptX, SBC, AAC) | Closed | 350g | N/A | N/A | 30 hours | Yes, charging and listening |
| Apple AirPods Pro 2 | Yes (Bluetooth 5.3, AAC) | Closed | 5.4g (per earbud) | N/A | N/A | 6 hours (single charge in earbuds with ANC on), total 30 hours (with charging case) | Yes, charging |
| Bowers & Wilkins Px7 S2 | Yes (Bluetooth 5.2, aptX Adaptive, aptX HD, AAC, SBC) | Closed | 307g | N/A | N/A | 30 hours | Yes, charging |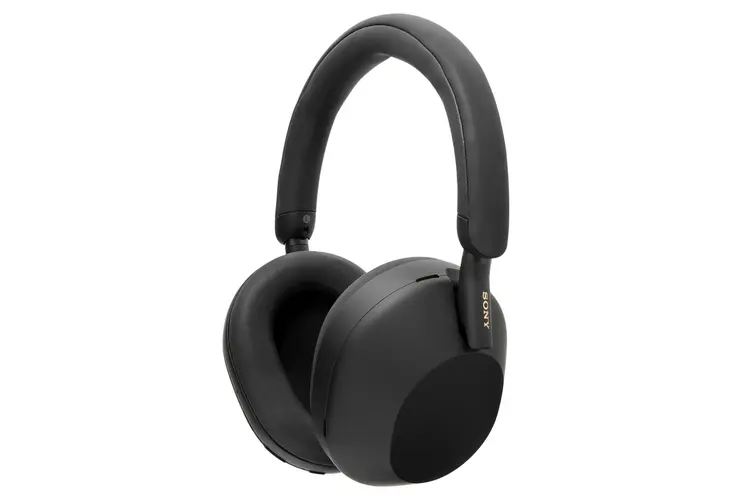 Sony has managed to maintain the exceptional sound performance of its WH-1000XM5 wireless noise-canceling headphones with its latest redesign. The XM5s are the best noise-canceling headphones on the market when it comes to value, as evidenced by their What Hi-Fi? Award 2022.
The XM5s' jump in sound quality from the previous generation is significant, and they are undoubtedly the better choice for those who can afford to pay the premium. While they may feel a little less premium than their predecessors, the sound quality improvement is well worth it.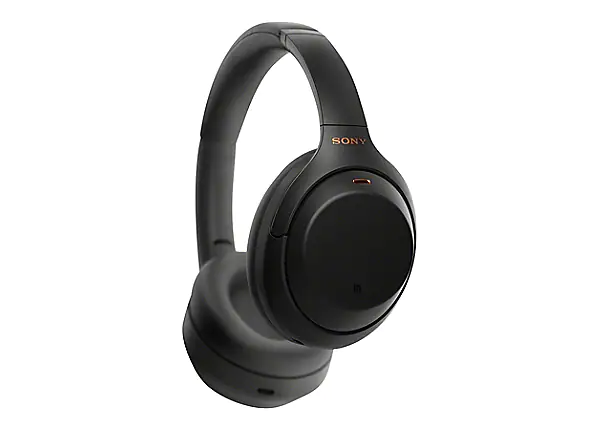 If you're on a budget, the Sony WH-1000XM4s are the next best option after the XM5s. These headphones are still considered one of the most popular pairs of headphones worldwide, and it's easy to see why.
They deliver great sound quality, comfort, and usability. Although they may not feature the updated aesthetic design of the XM5s, they still offer many of the same features, such as ANC, the Speak to Chat function, and 30 hours of battery life. For the price, they are unbeatable.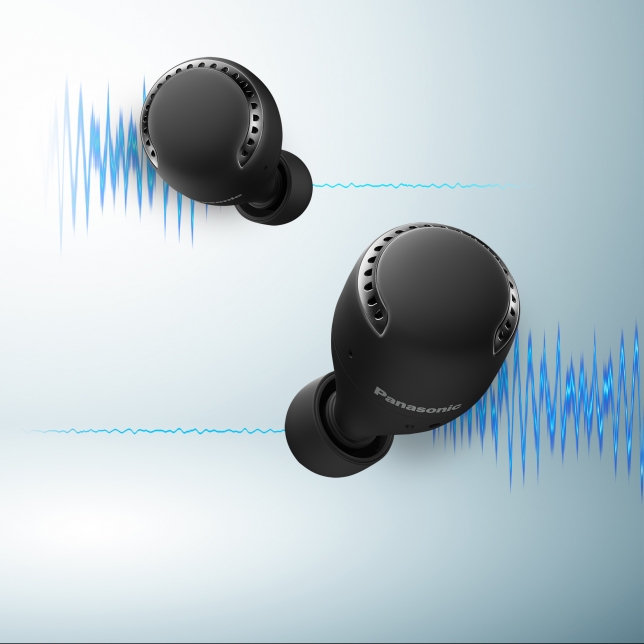 The Panasonic RZ-S500W earbuds are a classy debut for the company's first noise-canceling true wireless earbuds. The dual hybrid noise-canceling technology, ambient mode, twin beamforming microphones, and 19.5 hours of playtime with noise-canceling activated make for an impressive spec sheet.
The noise-canceling, sound quality, touch-capacitive controls, in-app features, and general build quality are superb for the price currently hovering around the $150 mark. However, the fit is pretty fussy, so be sure to take the time to select the best earbud for your ears.
Bose QuietComfort Earbuds II
The Bose QuietComfort Earbuds II are the best premium wireless earbuds on the market, as recognized by their What Hi-Fi? Award 2022. These smaller and lighter earbuds are incredibly comfortable and packed with features.
The noise-canceling is top-notch, automatically adjusting the amount of ANC based on external noise. The sound is balanced and neutral, with lots of detail. While they don't support high-quality wireless audio codecs, wireless charging, or Bluetooth multipoint, these earbuds ooze sophistication.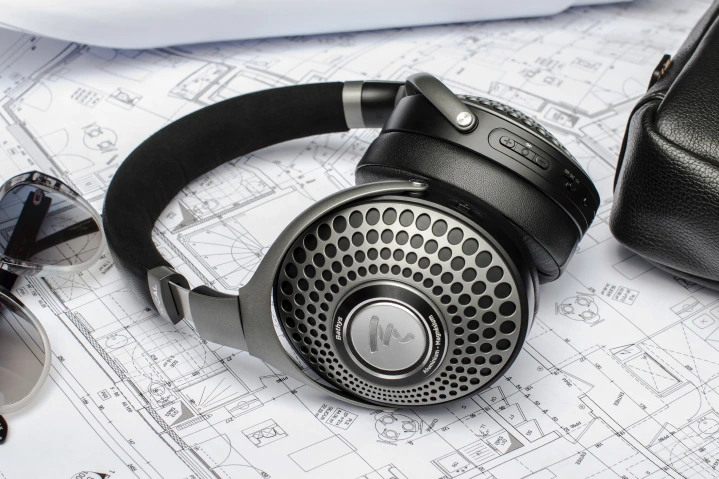 Focal's Bathys headphones blend Bluetooth into its high-end headphones recipe with great success. While it may not be a surprising move for the brand, it is still an impressive entry into the burgeoning premium noise-cancelling headphones market. The Bathys are a gorgeous-looking pair of headphones that are highly recommendable for anyone seeking the convenience of portability in a premium pair of headphones. While they may not be as expensive as the Mark Levinson No5.909, they are a step above the B&W Px8 in terms of price. The wireless headphone performance of the Bathys is among the most engaging we have heard, and if you want to use them as home headphones for longer listening stints, you can do so by going wired via the built-in DAC/USB-C port for added refinement and tightness.
Noise cancellation is also relatively non-intrusive to the performance, and the Bathys do a decent job of diminishing outside world noise from your music listening in 'Silent' mode.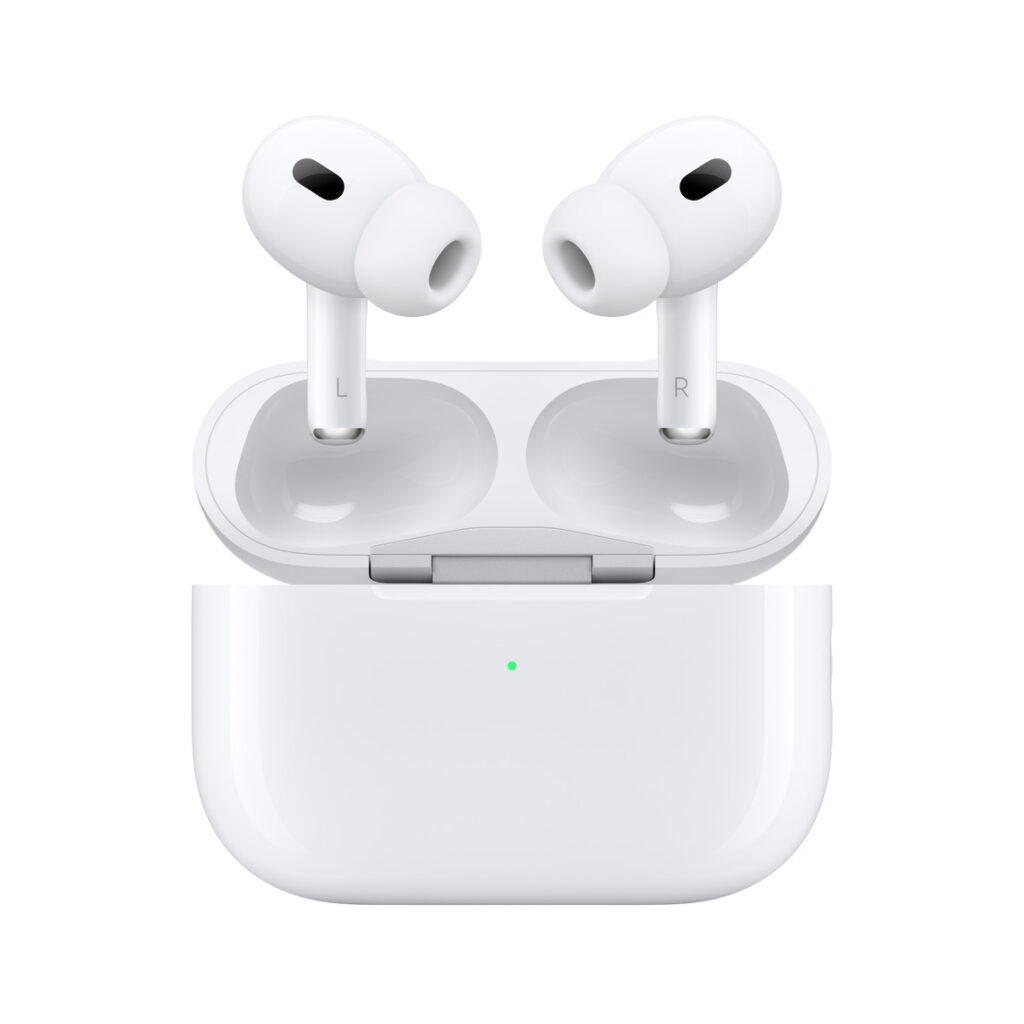 The AirPods and AirPods Pro in-ears have always been one step behind the competition, particularly when it came to sound quality. However, with the new AirPods Pro 2, Apple has more than caught up. The second generation of Apple's flagship wireless ANC earbuds promises a more powerful processor, advancements in active noise-canceling, longer battery life, new features, and, most importantly, better audio performance.
While they may not be able to compete with the best-in-class competitors such as Sony WF-1000XM4 and Bose QC Earbuds II, the AirPods Pro 2 are a five-star stunner that are up there with the best.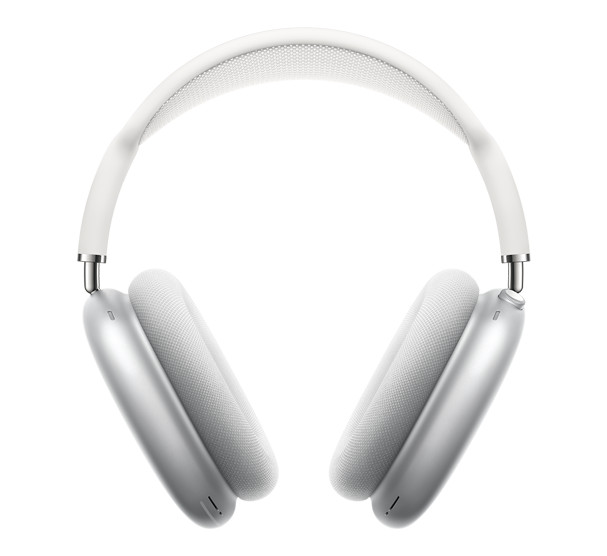 Apple's first on-ear headphones justify their huge price tag. The AirPods Max are the best wireless noise-cancelling headphones you can buy, and not by a small margin. Their authenticity, detail, crispness, and spaciousness elevate them so far above the previous best in the wireless noise-cancelling class that the comparison starts to become a little redundant.
While they do cost a lot more than typical products in this class, if sound quality is king, there's no denying that they're worth it. However, note that you do need an iPhone or iPad in order to get the most out of the AirPods Max.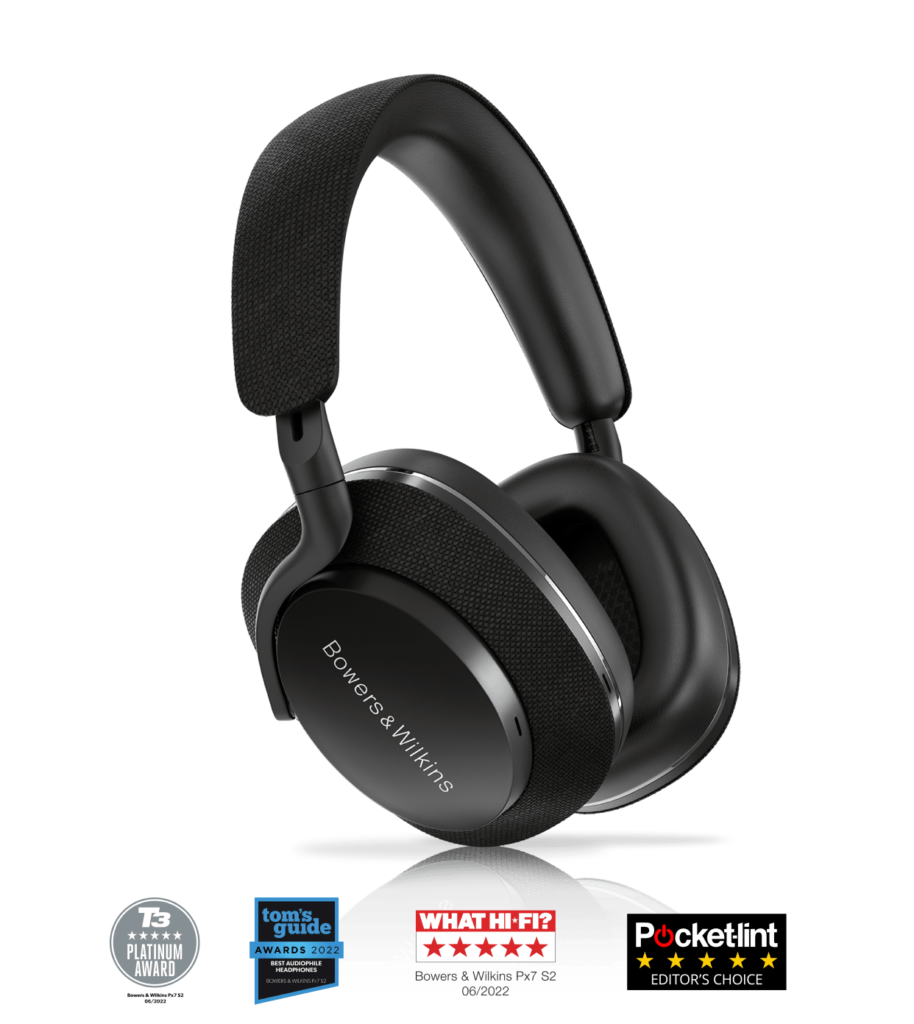 The Px7 S2's are a clear step forward for B&W, offering a more sophisticated, neutral, and detailed sound than the 2020-released PX7. These headphones are a stylish alternative for those who enjoy attentive listening, and they really prompt the listener to dig in and analyze their music.
The Px7 S2 put in a strong noise-canceling performance, with consistency and minimal sound coloration across the different settings. The 30-hour battery life is welcome, as is fast charging. And support for aptX Adaptive and aptX HD are big ticks in the box for those who own sources that also support these higher-quality Bluetooth codecs. However, note that the Px7 S2 don't support passive audio, so they must be charged up and powered on even for cabled listening.
Sennheiser Momentum 4 Wireless
The Sennheiser Momentum 4 Wireless are the newest wireless over-ear headphones from Sennheiser. They have an incredible battery life, a likable app, an extensive feature set, easy on-ear controls, a zealous sound that'll have you nodding your head happily wherever you go, and, notably, talented noise cancellation that adapts to your surroundings. While the design may be a bit boring, the sound quality and battery life are excellent as Sennheiser has ditched its slightly quirky anchored aluminum headband for a more business-like black plastic and fabric aesthetic.
The ANC truly shines, with tweakable ANC that works a treat, and the Momentum 4 Wireless now boasts a whopping 60-hour battery life even with ANC deployed, beating out the Sony XM3, XM4, and XM5 models. If you want fantastic noise-canceling in a design that boasts strong battery life, these headphones are for you.
Bose Noise Cancelling Headphones 700
Regarding noise-canceling headphones for making calls, the Bose Noise Canceling Headphones 700 are the best pick. These over-ear cans provide excellent noise-cancellation for phone calls and music, ensuring that the person on the other end of the line can hear you clearly no matter where you are. The sound quality is also impressive, with a lively and well-balanced soundstage sure to impress.
While the battery life and price of the Sony WH-1000XM4 might be better, the Bose Noise Cancelling Headphones 700 are still a top choice for anyone who makes a lot of calls and wants to enjoy immersive audio. If you're torn between the two, go for the Sony WH-1000XM4s; otherwise, you can go right with Bose.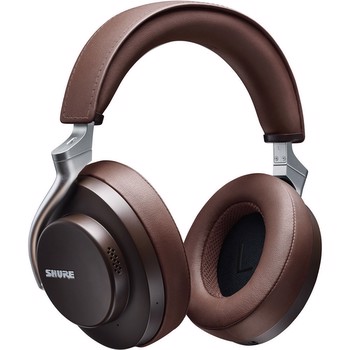 For audiophiles looking for the best noise-canceling headphones, the Shure AONIC 50 is a top choice. These wireless, active noise-canceling over-ear headphones provide a wide soundstage and excellent audio quality, making your music sound characterful and emotive. While they lack touch controls and an auto-off feature, the Shure AONIC 50 is laser-focused on delivering the best sound quality, even two years after their release.
Purists might bemoan the lack of high-end codec support, but the Shure AONIC 50 is a must-have for anyone who prioritizes audio quality. They're sturdily designed to last, ensuring you'll enjoy their energetic, textured, and detailed performance for years to come.
Bang & Olufsen Beoplay H95
The Bang & Olufsen Beoplay H95 is the best choice for anyone who wants luxury in their noise-canceling headphones. These beautifully made over-ear headphones offer expansive sound, excellent noise cancellation, and a fully adjustable audio experience tailored to your liking. The control app is also excellent, allowing you to adjust the audio and noise cancellation to your preferences.
However, be aware that these headphones are costly and use genuine leather, which might not be suitable for vegans. The strange omission of an auto-pause function when you take them off is also worth noting. But if you have the budget and want the best quality, the Bang & Olufsen Beoplay H95 is worth considering.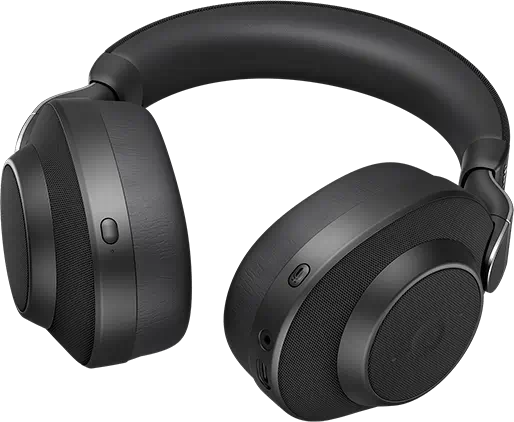 If you're looking for stylish noise-canceling headphones with great battery life, the Jabra Elite 85H is an excellent choice. These over-ear headphones offer class-leading battery life, terrific style, and plenty of personalization regarding sound profiles, thanks to a helpful app. The nicely balanced soundstage favors warmth and clarity, allowing instrumentals to shine through without any muddiness found in bass-heavy headphones.
While the lack of high-end codec support might disappoint purists, the Jabra Elite 85H is an impressive first attempt at premium wireless ANC headphones. They're comfortable to wear and offer fantastic longevity, making them perfect for long commutes or forgetful moments when you need to remember to recharge.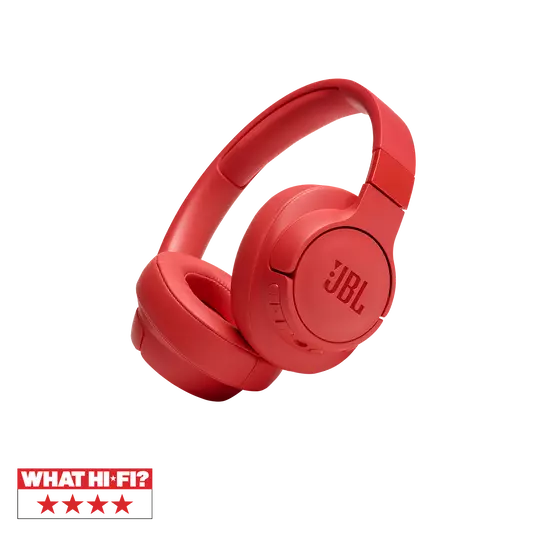 For a great price and excellent noise-canceling quality, the JBL Tune 750BTNC is a solid choice. These over-ear headphones sound great, look great, and fit well, providing strong noise-cancellation without compromising good sound quality. They're reliable and easy to use, and while they might lack waterproofing and a few minor features, they're an excellent value for the price.
JBL is a popular name in the world of headphones and Bluetooth speakers, and the JBL Tune 750BTNC is no exception to their reputation for providing decent sound quality for a fair price. As a successor to the JBL Live 650BTNC, these over-ear headphones offer a high-spec and well-priced set with impressive noise-canceling capabilities.
The JBL Tune 750BTNC is a great choice for anyone who wants quality noise-canceling headphones without breaking the bank. While they might not have all the bells and whistles of more expensive options, these headphones offer excellent value for their price.