Gaming laptops have come a long way in recent years. The earliest models were bulky and heavy, designed to replace desktop computers. But as mobile gaming has become more popular, manufacturers have been forced to adapt. The top contenders in 2023 are sleek, slim, and packed with powerful specs that can handle even the most demanding games.
If you're in the market for a gaming laptop, there's no better option than the Asus ROG Zephyrus G14. This machine is a true powerhouse, capable of delivering lightning-fast frame rates and smooth performance on even the most graphically-intensive games. But what sets the G14 apart from its competitors is its portability. This laptop is incredibly lightweight and easy to carry, making it the perfect choice for gamers on the go.
Of course, performance is just one thing that matters regarding gaming laptops. You also want a comfortable machine with all the features you need for day-to-day work. And in that regard, the G14 really shines. It's built to be sleek and professional, with a design sure to impress even the most discerning users. And with a fast-refreshing screen, you'll never miss a beat when working or gaming.
But before you rush out to buy the G14 (or any other gaming laptop), there's one more thing you should keep in mind: power. Not all chips with the same name are created equal, and the RTX 3070 in one laptop may not deliver the same performance as the RTX 3070 in another laptop. Factors like wattage, processor, and cooling can all affect how well your laptop performs. So research and choose a machine built to meet your specific needs.
1. Behold the Zephyrus G14 ROG from Asus.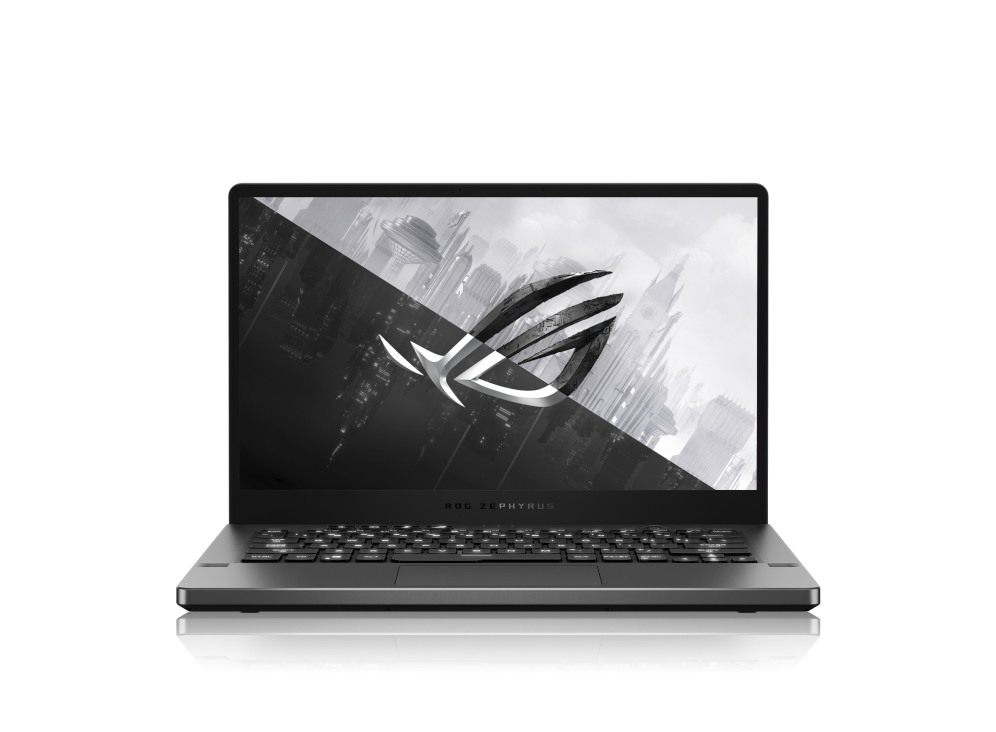 Asus's Zephyrus G14 ROG is an exceptional gaming companion that stands as a true powerhouse, offering an unparalleled gaming experience that justifies every dollar spent. With a range of configurations available, our top pick is the $1,649.99 SKU, featuring the impressive 6700S GPU, delivering an unrivaled 14-inch gaming experience.
Portability and Design:
Weighing a mere 3.79 pounds and measuring a slender 0.77 inches in thickness, this versatile machine is the epitome of gaming on-the-go. Its sleek design encompasses an impressive keyboard, touchpad, and an array of ports. Coupled with a stunning screen, the Asus Zephyrus G14 ROG delivers outstanding visuals, boasting solid frame rates. Whether you opt for the 6700S or the 6800S version, you'll experience minimal performance differences. Additionally, the battery life is a rare gem among gaming laptops, lasting throughout the day, and even includes a built-in webcam.
Unleash Your Creativity:
For those seeking a touch of flair, consider splurging on a version featuring Asus's AniMe Matrix. This innovative feature allows you to customize the appearance of words and images on the laptop, adding a unique personal touch. Moreover, you can even interact with a virtual pet, adding an extra layer of fun and customization to your gaming experience. However, when it comes to a powerful 14-inch gaming laptop that seamlessly doubles as a daily workhorse, the Zephyrus G14 ROG unquestionably remains the top choice.
Immersive Gaming Performance:
The Asus ROG Zephyrus G14 proudly displays the Republic of Gamers emblem on its lid, representing its commitment to exceptional gaming performance. With its AMD Ryzen 9 processor and GeForce RTX 3060, this laptop delivers smooth and powerful graphics for an immersive gaming experience. Whether you're conquering games on its QHD display or handling other tasks efficiently, the Zephyrus G14 ROG strikes the perfect balance.
Conclusion:
In summary, the Asus Zephyrus G14 ROG is an unparalleled gaming companion that offers outstanding performance and versatility. With its compact size, impressive battery life, and remarkable features like the AniMe Matrix, it truly stands out as a gaming powerhouse worth every penny. For gaming enthusiasts seeking a powerful 14-inch laptop that seamlessly transitions into a daily workhorse, the Zephyrus G14 ROG is the ultimate choice.
2. The Razer Blade 16: A dual-mode gaming marvel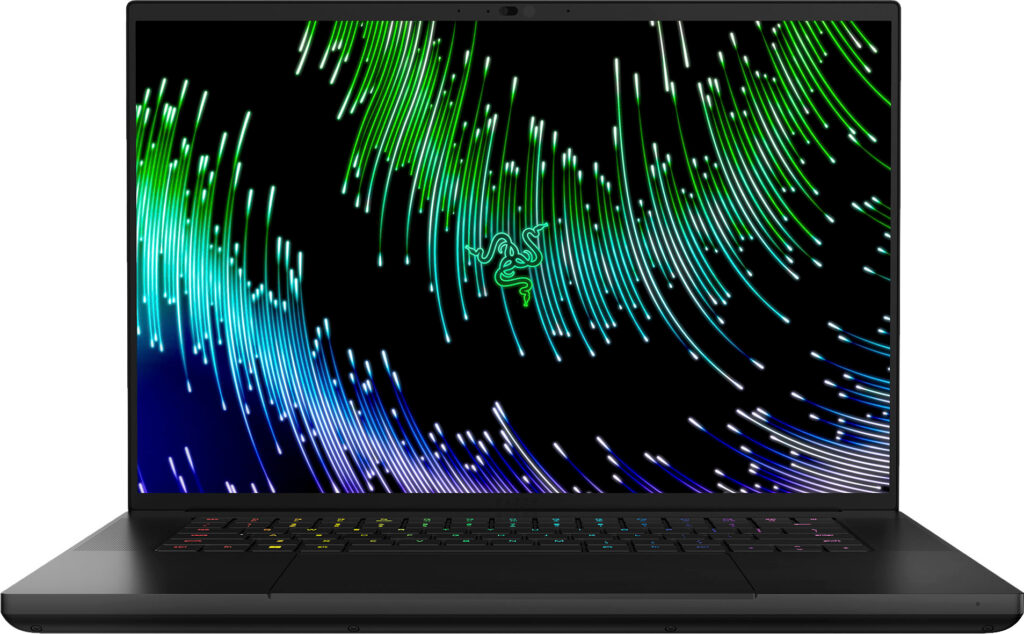 The Razer Blade 16 is a remarkable laptop that offers an unparalleled visual experience, especially with its optional Mini LED screen. Seamlessly toggling between native UHD Plus/120Hz and FHD Plus/240Hz modes, it presents jaw-dropping visuals that will immerse you in your favorite games.
Powerful Performance: 
Underneath its sleek exterior, the Razer Blade 16 houses powerful Nvidia and Intel chips, capable of running today's most demanding games at the highest settings, complete with all the bells and whistles. If the dual-mode display isn't a necessity, there are more affordable options available, ensuring a gaming experience tailored to your preferences. Discover more in our comprehensive Razer Blade 16 review.
Unparalleled Visuals: 
At the heart of the Razer Blade 16 lies its impressive 16-inch Mini LED display, showcasing visuals that are truly breathtaking. With vibrant colors, deep contrasts, and exceptional clarity, it sets a new standard for visual excellence. Whether you're exploring detailed open worlds or engaging in fast-paced action, the Razer Blade 16's display elevates your gaming experience to new heights.
Gaming Experience: 
Equipped with cutting-edge Intel and Nvidia chips, the Razer Blade 16 is the epitome of gaming prowess. It effortlessly handles the most demanding games on the market, ensuring smooth gameplay and exceptional performance. Combined with its RGB keyboard, which adds a touch of personalization, this laptop creates an immersive gaming environment that truly stands out.
Worth the Investment: 
While the price tag of the Razer Blade 16 may be higher, its features and performance make it a worthwhile investment for serious gamers. The combination of its Mini LED display, powerful hardware, and sleek design positions it as the go-to choice for those seeking top-tier gaming experiences. When you choose the Razer Blade 16, you're choosing the best.
Conclusion: 
In conclusion, the Razer Blade 16 is a gaming laptop that exceeds expectations. With its optional Mini LED screen delivering stunning visuals, powerful Nvidia and Intel chips, and a captivating RGB keyboard, it sets a new standard for immersive gaming. While it may come at a higher price, the Razer Blade 16's outstanding performance and cutting-edge features make it a must-have for gamers who demand the best.
3. Lenovo Legion 5 Pro: Unbeatable 17-inch value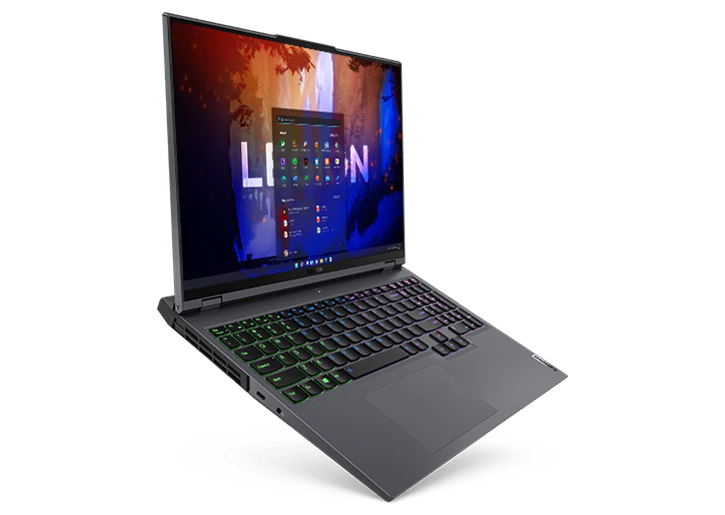 Lenovo's Legion 5 Pro stands as the pinnacle of their gaming laptop creations, delivering exceptional performance at an affordable price point. With AMD's Ryzen 5000 processors housed within its sleek 16-inch chassis, this laptop sets a new standard for gaming excellence. It effortlessly performs across various games, even at its native 2560 x 1600 resolution, thanks to its impressive 165Hz display.
Remarkable Display and Multitasking: 
The Legion 5 Pro's standout feature is its rare 16:10 screen, offering ample room for multitasking, a true gem in the gaming laptop market. This unique aspect enhances your productivity and gaming experience, immersing you in a world of limitless possibilities. Additionally, the keyboard provides a pleasurable typing experience, boasting 1.5mm of travel and customizable four-zone backlighting.
Powerful Performance: 
Lenovo's Legion 5 Pro shines bright with its powerful AMD Ryzen 5000 processors, delivering remarkable performance across a wide range of games. Its 16-inch display with a native resolution of 2560 x 1600 allows you to fully experience the full potential of this gaming machine, ensuring smooth visuals and fluid gameplay. The Legion 5 Pro is a true powerhouse, making every gaming session an exhilarating adventure.
Battery Life and Portability: 
While the Legion 5 Pro showcases impressive performance, its battery life falls short, lasting around four and a half hours in our tests. While not the longest-lasting option for a gaming laptop, it can be quickly charged using the included 300W power brick, minimizing downtime between gaming sessions. For those constantly on the move, the G15 may be a preferable choice due to its superior portability. Nevertheless, Lenovo deserves recognition for their inclusion of the coveted 16:10 screen in the Legion 5 Pro.
Conclusion: 
In conclusion, the Lenovo Legion 5 Pro stands as a solid choice for gamers seeking exceptional performance and immersive experiences. With its powerful AMD Ryzen 5000 processors, stunning 16:10 display, and impressive keyboard, it embodies gaming excellence. While its battery life may be a drawback, the Legion 5 Pro compensates with its outstanding performance. Lenovo's commitment to innovation shines through with the inclusion of the 16:10 screen, further solidifying the Legion 5 Pro as a remarkable gaming laptop.
4. MSI's GE76 Raider: Dazzling gaming prowess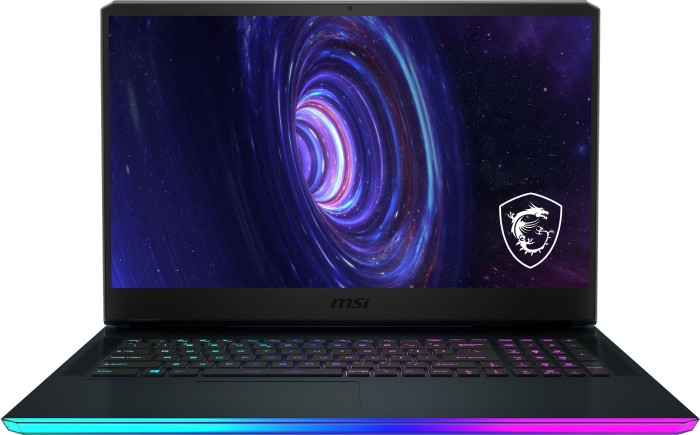 The MSI GE76 Raider is a gaming laptop that commands attention with its sheer power, although it may come at a higher price point. Configurable with Nvidia's highest mobile GPU and Intel's premier processor, this laptop ensures exceptional performance for gaming enthusiasts. With its impressive cooling system, it effectively handles the intense heat generated by these powerful components. Currently available with 11th-Gen chips and the highly anticipated 12th-Gen models on the horizon, the GE76 Raider continues to push boundaries. Choose the QHD screen for optimal performance or opt for the 1080p 360Hz display for a smoother gaming experience.
Gaming Performance:
The MSI GE76 Raider caters primarily to gaming enthusiasts, delivering an unrivaled gaming experience. Its formidable specifications, including the highest-end GPU and premier processor, set it apart from the competition. With the QHD screen option, you can fully immerse yourself in games, experiencing stunning visuals and smooth gameplay. Alternatively, the 1080p 360Hz display ensures an ultra-responsive gaming experience for fast-paced action.
Considerations for Portability and Work: 
While the GE76 Raider excels in gaming performance, it's important to note that its battery life is mediocre, and the bulky chassis makes it less suitable for portability. These factors may impact its suitability as a work laptop. However, if your primary focus is an exceptional gaming experience, the GE76 Raider delivers precisely what you crave. It's a powerhouse designed to take your gaming adventures to new heights.
Conclusion: 
In conclusion, the MSI GE76 Raider is a visually striking and vibrant gaming notebook designed for those who demand the best. With its unmatched power, customizable configurations, and impressive cooling system, it redefines gaming performance. While not the most portable option and featuring a mediocre battery life, the GE76 Raider remains an excellent choice for gaming enthusiasts seeking an immersive gaming experience. MSI's commitment to delivering formidable gaming specs is evident in the GE76 Raider.
5. Asus ROG Strix G15 Advantage Edition: All-AMD gaming titan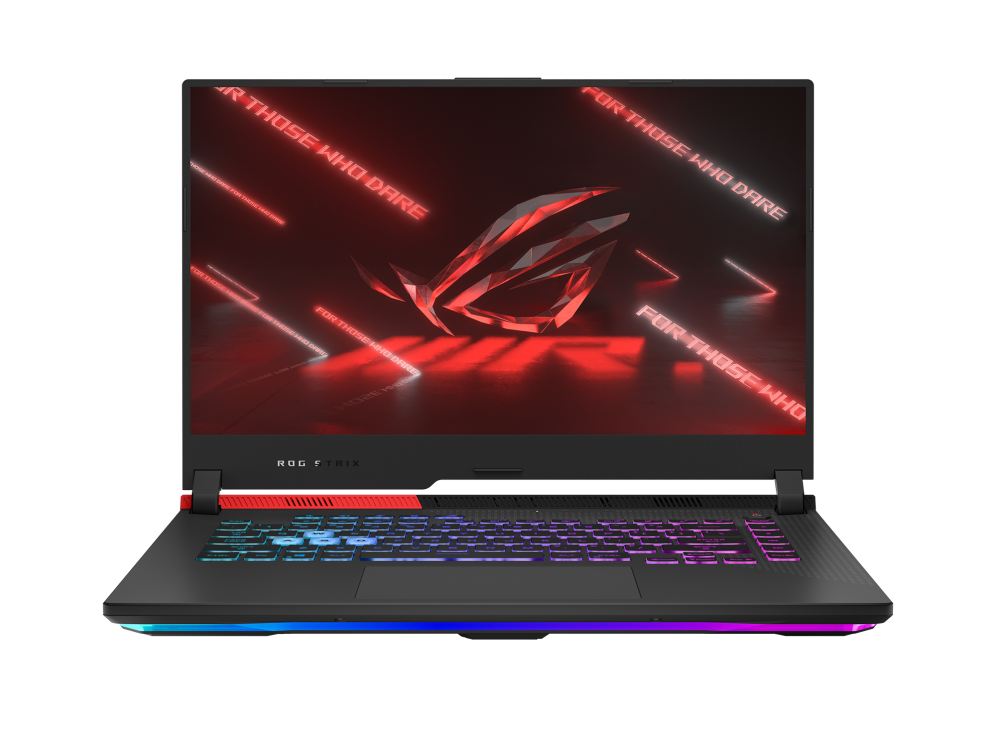 The Asus ROG Strix G15 Advantage Edition stands out as a rare gem, combining an AMD processor and GPU to deliver exceptional gaming performance. Surpassing expectations, it rivals the performance of Nvidia's top GPUs, ensuring smooth gameplay and stunning visuals. Additionally, it boasts one of the most impressive gaming battery lives we've encountered, allowing for extended gaming sessions without the need for frequent charging.
Unmatched Battery Life:
One of the standout features of the Strix G15 Advantage Edition is its remarkable battery life. It provides an astonishing nine hours and 16 minutes of battery life for work tasks, making it one of the longest-lasting gaming laptops available. This exceptional battery performance ensures that you can enjoy extended gaming sessions or tackle demanding work tasks without interruptions.
Bold Design and Vibrant LEDs:
The Strix G15 Advantage Edition not only excels in performance but also catches the eye with its bold design. Vibrant LEDs, including a per-key RGB keyboard and a colorful light strip, add to its allure, enhancing the overall gaming experience and personalization options. The laptop's aesthetics perfectly complement its powerful performance, making it a true gaming statement.
The Perfect Choice for AMD Enthusiasts:
For those dedicated to AMD and seeking a gaming laptop with a bold design, the Strix G15 Advantage Edition is the ultimate choice. It combines the power of an AMD processor and GPU to deliver impressive gaming performance that rivals top GPUs from Nvidia. This laptop caters to gamers who appreciate the unique strengths of AMD's hardware and desire a standout design.
Conclusion:
In conclusion, the Asus ROG Strix G15 Advantage Edition is a gaming laptop that excels in both performance and battery life. With its exceptional AMD processor and GPU, it offers gaming experiences on par with the top GPUs from Nvidia. The remarkable battery life ensures extended gaming sessions without interruptions, while the bold design and vibrant LEDs add a touch of personalization and style. If you're an AMD enthusiast seeking a gaming laptop that delivers in every aspect, the Strix G15 Advantage Edition is the perfect choice.