Pushing the Limits of Sports Technology with the Garmin Fenix 7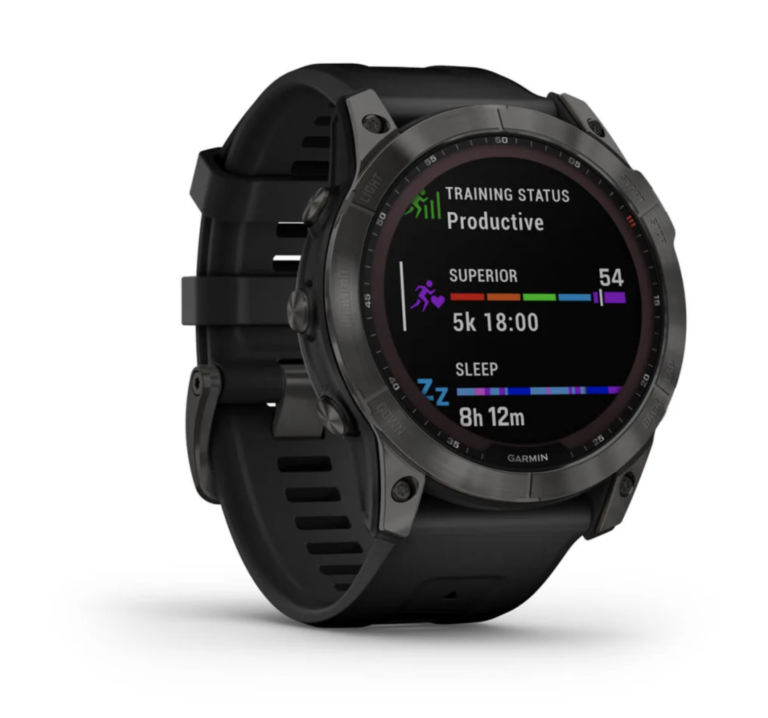 Garmin has once again raised the bar for sports technology with the release of their latest multi-sport watch, the Fenix 7. This watch is designed to cater to the needs of serious athletes, and it boasts a range of features and improvements that make it an excellent choice for anyone who wants to push their performance to the next level.
Design and Variants
The Fenix 7 comes in three different sizes and is available in standard, Solar, and Sapphire Solar editions. It has a rugged design that is perfect for outdoor activities and comes with quick-fit bands that are easy to swap out. However, it's important to note that these bands are not interchangeable with the older style quick-release bands.
Features
One of the most impressive features of the Fenix 7 is the real-time stamina meter, which shows how your energy levels decline during a workout. This feature allows you to adjust your effort accordingly, making it easier to train efficiently. The watch also includes an on-screen race predictor that estimates how your current training regime will affect your 5k, 10k, and half marathon race times.
Navigation is another area where the Fenix 7 excels. It has an impressive mapping tool, making it easy to navigate and explore new routes. You can also use the course creation tool in the Garmin Connect app to create a new route and sync it to your watch.
Battery life has always been a selling point for Garmin's sports watches, and the Fenix 7 range really delivers. The watch can last up to 22 days in smartwatch mode and up to 173 days in battery saver watch mode. The Fenix 7 Sapphire Solar is equipped with Garmin's Power Glass, which harvests energy throughout the day to keep the watch's battery topped up. This significantly extends the battery life.
Garmin Fenix 7 Sapphire Solar Edition: Taking it Up a Notch
If you're looking for the ultimate in sports technology, the Fenix 7 Sapphire Solar edition is the watch for you. This edition includes all the features of the standard Fenix 7, with the addition of a few extras that take it up a notch.
The Sapphire Solar edition has scratch-resistant sapphire and Power Glass solar charging lenses. This means that it can last up to 24 days in smartwatch mode and up to 80 days in battery saver watch mode. It also includes Wi-Fi connectivity, allowing you to upload your workouts without connecting to your phone.
Pros and Cons
Pros:
Real-time stamina meter and on-screen race predictor Excellent GPS navigation tools Impressive battery life Rugged design Touchscreen operation works well Sapphire Solar edition includes scratch-resistant sapphire lens and Power Glass solar charging lens
Cons:
Low-contrast display No mic for hands-free calls. Many different models can be confusing.
The Garmin Fenix 7 is an impressive sports watch that caters to the needs of serious athletes. Its features and improvements make it a significant upgrade over the Fenix 6. If you're looking for a watch that can keep up with your active lifestyle, the Fenix 7 is definitely worth considering. And if you want to take it up a notch, the Sapphire Solar edition offers even more impressive features and extended battery life.
Price: When this review was written, different sizes and editions of Garmin Fenix 7 was priced between $699 and $999. Check the latest prices on Garmin website.