Virtual Reality (VR) is an innovative way to immerse oneself in a digital world, offering an exciting experience of travel and gaming, all thanks to the power of technology. By using a VR headset and motion tracking, one can enjoy a virtual environment as though physically present within it.
After testing all the major VR headsets available, we have picked the best ones for you. Here is everything you need to know about VR to select your ideal headset.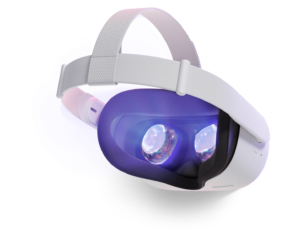 Meta Quest 2 – Best Bang for Your Buck
The Meta Quest 2, formerly known as the Oculus Quest 2, is a $400 VR headset without additional hardware attachments or cables. The Quest 2 features mobile components, with a Qualcomm Snapdragon 865 chipset capable of running compelling VR experiences. Additionally, it offers an extensive library of VR games and software for entertainment.
The Quest 2 can also be used as a tethered headset when connected to a PC with the $79 Link Cable accessory, making it a versatile and affordable option. Although the price has increased by $100 since its launch, it is still one of the most economical VR platforms available.
The Meta Quest 2 is ideal for anyone interested in entering the VR world due to its affordability, ease of use, and large collection of games and software. This headset is an excellent option for those who don't wish to spend a considerable amount on a high-end VR headset and a powerful PC.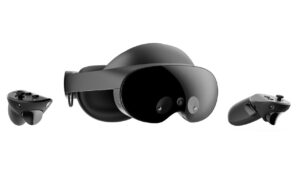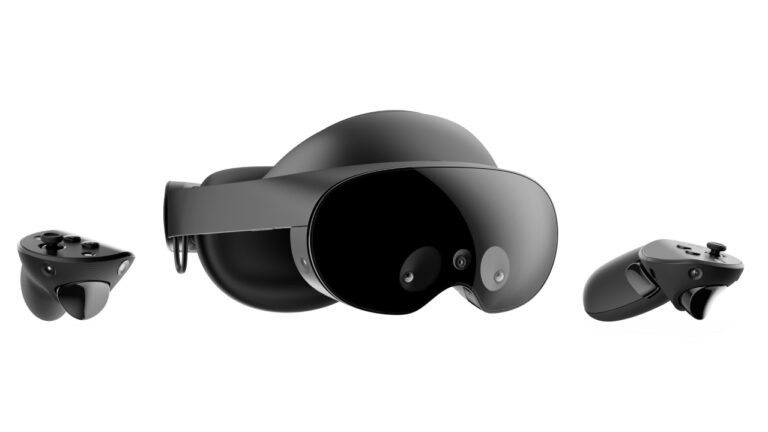 Meta Quest Pro – Best for Pros and High-End Users
The Meta Quest Pro offers a better VR experience than its predecessor, the Quest 2, with a superior display, controllers, and processor. Additionally, it comes with eye and face tracking features. This headset is ideal for professionals who require a VR headset for collaboration and heavy-duty work, and for enthusiasts interested in eye and face tracking, giving them a more powerful processor than the Quest 2. However, the cost is over three times that of the Quest 2.
The Meta Quest Pro is for high-end enthusiasts and professionals who need a capable VR headset for demanding tasks, such as processing-heavy work, and who want to experience eye and face tracking.
Check the extensive review of Meta Quest Pro.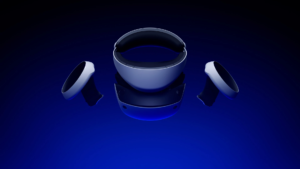 Sony PlayStation VR2 – Best for PlayStation 5
The Sony PlayStation VR2 offers a sharp OLED display that delivers a 2,000-by-2,040-pixel picture to each eye, making it a significant upgrade over its predecessor. It combines the power of PlayStation 5 with new eye-tracking and motion-control tech, making the VR experience even more immersive. Although it does not support backward compatibility with original PlayStation VR games, it has a strong launch library, including Horizon: Call of the Mountain and the Jurassic World Aftermath Collection.
The PlayStation VR2 is ideal for gamers interested in Sony's vision of virtual reality, with its significant upgrade in graphics and sound. This comfortable and impressive hardware is easy to set up and has an extensive launch library, but it is not compatible with PlayStation VR games.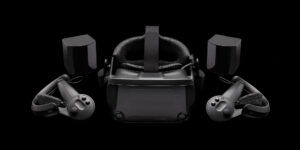 Valve Index VR Kit – Best VR Controllers
The Valve Index VR Kit is a PC-tethered VR headset that boasts revolutionary controllers. Although expensive, these controllers set the Valve Index apart from its competition. With the ability to track each finger's movement and pressure, they allow for unparalleled immersion in the virtual environment.
The Valve Index VR Kit is for gamers interested in experiencing the virtual world through advanced controllers that offer unparalleled immersion.
In conclusion, these are the best VR headsets in the market that cater to different types of users, including high-end enthusiasts, professionals and serious gamers.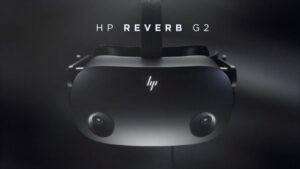 HP Reverb G2 – Best PC-Based VR
The HP Reverb G2 is the best VR headset for PC-based VR experiences. It has a resolution of 2,160 by 2,160 pixels per eye, making it the highest-resolution VR headset available. This makes for a truly immersive experience, as the high resolution makes it easier to read text and see fine details. It also has a wide field of view, at 114 degrees, which helps to create a more immersive experience.
The headset is comfortable to wear, with a soft headband and adjustable lenses, making it easy to get a good fit. It comes with motion controllers that are comfortable to hold and provide accurate tracking. The Reverb G2 is compatible with Windows Mixed Reality, SteamVR, and the Oculus platform, giving you a wide range of VR experiences to choose from.
The HP Reverb G2 is best for PC-based VR enthusiasts who want the best possible VR experience. If you have a powerful PC and want to experience VR at its best, the Reverb G2 is the headset for you.
Virtual reality is an exciting technology that offers a new way to experience games and other content. The right VR headset can provide an immersive experience that transports you to a virtual world. Our top picks include the Meta Quest 2 for standalone VR, the Sony PlayStation VR2 for PlayStation 5 games, the Meta Quest Pro for pros and high-end enthusiasts, the Valve Index VR Kit for the best controllers, and the HP Reverb G2 for PC-based VR.
No matter which VR headset you choose, you will surely have a fun and immersive experience. Just remember to take frequent breaks to avoid motion sickness!